Welcome to HVR Investments
"In the long run, it's not just how much money you make that will determine your future prosperity. It's how much of that money you put to work by saving it and investing it."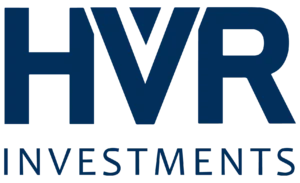 HVR Investmentsis a real estate private equity firm that provides passive investment opportunities in institutional quality, recession-resilient, real estate. Our direct access allows investors to invest alongside experienced operating partners who have a proven track record of delivering attractive risk-adjusted returns. ​
The deals we fund provide opportunities for investors to preserve capital investments, generate tax-efficient income, and build equity through future capital appreciation of the assets.
Our goal is to help investors build long-term wealth and passive income streams through a diversified offering of value-add multifamily, hotels and self-storage located in growing markets across the U.S.


What We Do
We help busy professionals like yourself invest in hassle-free income producing real estate that ultimately creates more choices to live life on your own terms!
We select experienced operator partners that invest in select niches that have a history of strong cash flows and are projected to continue to perform well, such as:
Our Model
Target investments that are expected to deliver attractive risk-adjusted returns over the life of the project
Favor strong growth markets and areas in the path of progress
Focus on value-add, repositioning, and rebranding projects to create attractive upsides and limit downside risk
Target holding periods for investors of ~5 years with opportunities for refinancing cash-outs once significant value is created
Ready to start building LONG-TERM wealth
and creating passive income streams?
If you are looking to protect your capital, enjoy passive income, and grow your wealth over time – you are in the right place. As a real estate private equity firm, we look forward to helping you build passive income so you can have the time and flexibility to live life on your own terms!
​
Join the HVR Investments Investor list today to get started on this journey with us and have your money go to work for you through passing real estate investing.