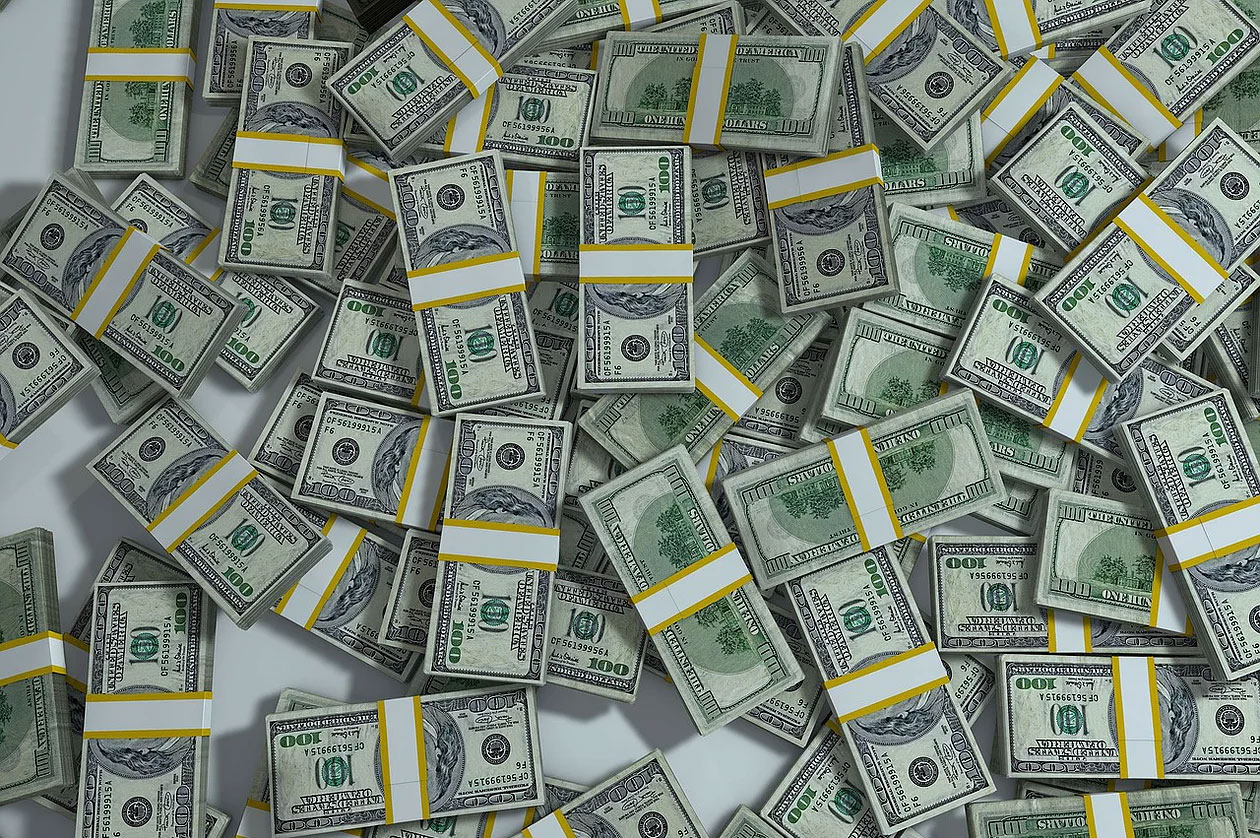 How I Raised $2 Million My First Month As A Real Estate Syndicator
Written by David McKenna
I recently went through my first month of raising capital in the real estate syndication business. Having never raised capital before I was uncertain how things would start out, but never would I imagine I'd raise over $2,000,000 in my first month!! And I did this all while working full-time, getting my MBA at the University of Notre Dame and raising two kids!!
With a full plate to say the least, I knew being very disciplined and efficient with my time was critical. Although I had a lot going on, several attributes I developed over time worked in my favor; a great network, solid relationships and a very strong work ethic. As I reflect back on my first month as a syndicator, I'm very grateful for the investors that believed in me and the quality of the opportunities we were able to present to them.
Prior to my capital raising syndication role, I invested in 8 multifamily value-add deals over the past several years, so I knew this type of investment fairly well. My $2,000,000 capital raise funded 4 deals, from 4 different sponsors, across 3 different real estate asset classes; multifamily, self-storage and mobile home parks. This past year has literally been the busiest and hardest working year of my life but also one of the most rewarding. I'm truly passionate about what I'm doing and couldn't have done this without very supportive family and friends!
For those wondering how I did it, here are my top 5 tips:
1) The POWER of a Network
Ever heard the saying, "Your network is your net worth?" Someone once told me that and it's stuck with me ever since. It's served as motivation to build a very strong network and deep relationships with people. I always try help others and give as much as I can because I've been the recipient of many great connections coming into my life. These connections didn't just naturally flow in. I've spent countless hours putting myself in situations where I was able to connect with other like-minded people. There were many times I didn't want to attend all those networking events, but I'm glad I did, because I was able to meet some really great people whom have been very influential to me. Woody Allen's quote pretty much sums this up….
"70% of success in life is showing up."
I truly believe if you show up and take action you'll put yourself in situations where you greatly increase your chances of success. I've been building my network my whole life and launching McKenna Capital was a true testament to the POWER of a network. By having a strong network of trusted relationships, I was able to quickly tap into my contacts and get these opportunities in front of them. This helped immensely as I had an audience that was interested, willing to listen, and knew that I'd be investing alongside them.
If you want to build a really successful business, you need to have a great source of relevant connections in your network that can help you when needed. Networking provides you with this great source of connections and really opens the door to talk to highly influential people that you wouldn't otherwise easily be able to talk to or find. It's not just about who you are networking with directly either – that person will already have a network you can tap into as well. Remember this…
"It's not WHAT you know, but WHO you know…and WHO THEY know."
So ask the right questions to find out if the person you are networking with knows who you want to know!
2) Relationship Building is Key
Relationships are Essential – I had four main buckets where my investors came from: friends and family; work/school contacts; LinkedIn; and BiggerPockets (BP) network. By far, the best source were the people I had a longer relationship with that knew me best. Building relationships and trust takes time so make that investment now because you never know when that next big idea might present itself.
Keeping communication lines open is also very critical. You will get a lot of questions from prospective investors so follow up promptly and let them know you're there for them every step of the way. They will appreciate knowing you're on the ball and that they can count on you!
3) Partner with Experts
You increase your experience and credibility faster when you are working with partners that are experts in what they do. I was very fortunate to have a great partner, coach and mentor in David Thompson. David provided me an opportunity to leverage my skill sets and passion for real estate investing. When he first reached out to me I knew instantly this was going to be a successful partnership and a great opportunity. We hit the ground running and with his guidance and support I was able to have a monster first month!
The other equation to partnering with experts is having great sponsors / operating partners that have a proven track record of success. All 4 sponsors I raised capital for had great projects, which were comprised of three main criteria; the market, the deal and an experienced team. With those key attributes combined, it made for a very compelling story, as the opportunities basically sold themselves.
4) Preparation is Essential
Establish your contact list in advance. I can't stress this point enough as it was extremely helpful for me to compile a list of 250 potential investors from my network before I had my first deal. I sent emails to everyone on that list sharing the news of my new venture. When the first of several deals came out I had a system already in place that allowed me to reach many of my contacts in a short period of time, and because I gave them a "heads up", they were already familiar with what I was doing and looking forward to seeing these opportunities.
I use MailChimp to leverage my marketing strategy and investor communication. I now have 300 + investors on my distribution list and that number continues to grow every day. Because I have a system and process in place I'm able to get a lot done in minimal time.
"Time is money." – Benjamin Franklin
Even with a full-time job, I'm able to get most of my real estate investing work done on nights and weekends. I truly enjoy what I'm doing so I hesitate to even call it work.
5) Educate Your Investors
Since it's likely many of your investors will be newbies you need to focus on education as the primary objective. Keep the message simple and logical. Frame the opportunity around a quality deal in a good market with an experienced team behind it. Share with them what's driving value creation.
Having never personally invested in self-storage nor mobile home parks before, I quickly learned as much as I could on these two asset classes and found them to be great niches for diversification of my real estate investment portfolio. Check out a couple blogs below on why I really like these two asset classes:
Top 5 Reasons I Invest in Self Storage
6 Reasons Mobile Home Parks Rock as an Investment
Before you get in front of potential investors take the time to invest in yourself. There are many great books, blogs and podcasts out there to help educate yourself on real estate investing. I spent years learning from others before I did my first deal and I continue to learn more every day. A great source of educational content can be found in the many real estate investing podcasts out there. Several of the most helpful podcasts I regularly listen to are:
Best Real Estate Investing Advice Ever Show with Joe Fairless
The Apartment Building Investing Podcast with Michael Blank
Bigger Pockets Podcast with Joshua Dorkin and Brandon Turner
The Lifetime CashFlow Through Real Estate with Rod Khleif
Wheelbarrow Profits with Jake & Gino
Investing For Life with Tamar Mar
Real Estate Investing For Cashflow with Kevin Bupp
Being knowledgeable increases confidence and the investor will feel you know what you are talking about. You will be more relaxed and natural when sharing your opportunity with investors. I can't overstate the importance of just being yourself. Be intentional and authentic — find the language that works for you. Don't do a hard sale as that will turn off investors. Put the best interest of the person you're talking to in mind — and remember this is marathon not a sprint, so take time to understand the goals and objectives of each of your investors.
Conclusion
In summary, building a foundation on these essential factors will help accelerate your capital raising efforts and enable you to add significant value to the partners you work with in your business, while building an investor base that has confidence in the ideas you share with them. Capital raising came very natural to me but I realize this is not an easy role to play in the real estate syndication world — so just be yourself, have some fun and you'll make this a much more enjoyable journey. If you can master the art and skill of raising capital, you'll have a big advantage, as it's one of the top skills in demand in this highly competitive and increasingly complex world.
Whatever drives you, whatever is your passion, focus in on that and let your true talents come out. I truly enjoy helping others and the satisfaction I get sharing these investment opportunities is very fulfilling. Living life with a passion and purpose creates an infectious positive energy that spreads to others. Put in the time now to learn your craft, build solid relationships and grow your network — so when that next opportunity comes around, you'll be ready to seize the moment!