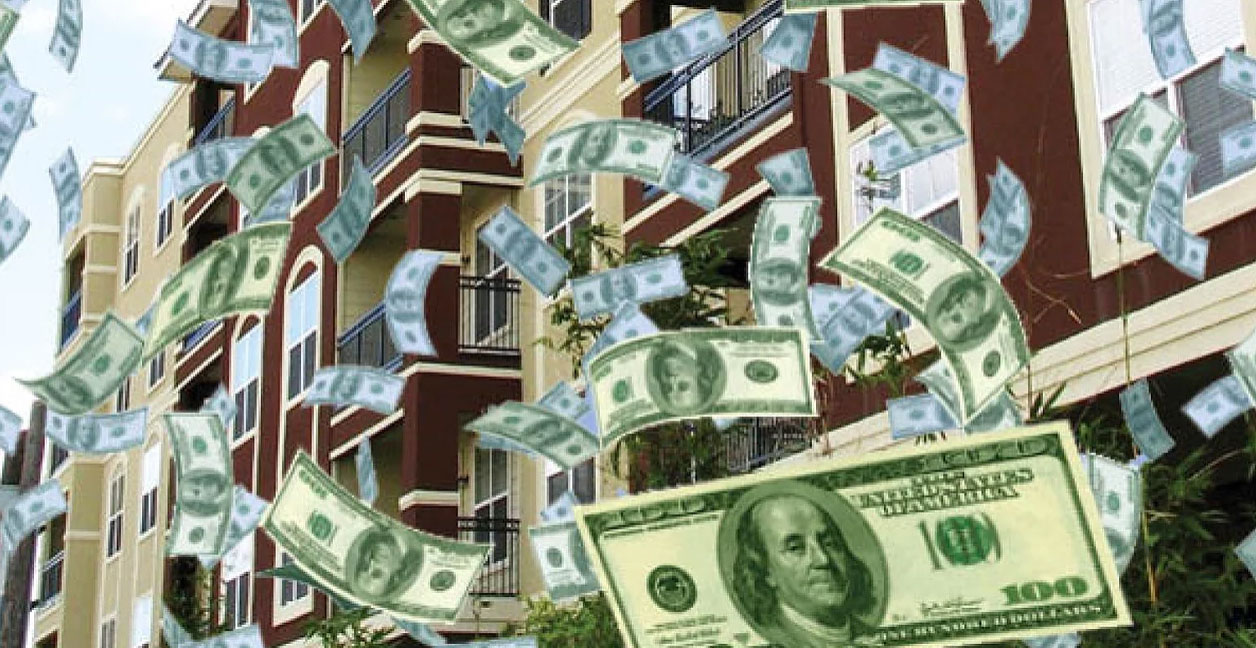 Long-Term Outlook for Rental Apartments Remains Positive According to NMHC/NAA Report
Written By NREI Contributor
Many of the markets where developers have been doubling down on building new apartment units are likely to have enough renters to fill those apartments over the next decade or so, according to the latest research commissioned by the National Multifamily Housing Council (NMHC) and the National Apartment Association (NAA).
"The analysis suggests that 15 or so metros will lead the way on activity, and they are basically the same 15 or so spots that have accounted for about half of both demand and supply in the current economic cycle to date," says Greg Willett, chief economist with real estate data firm RealPage Inc., which has reached similar conclusions to NHMC/NAA.
As the percentage of vacant apartments creeps upwards towards 5 percent on average across the country, many industry experts worry about overbuilding and potentially falling rents. But the overall demand for apartments is likely to solve many problems, including propping up occupancy rates even in some of the busiest markets for new construction.
"The western U.S. as well as states such as Texas, Florida and North Carolina, are expected to have the greatest need for new apartment housing through 2030, although all states will need more apartment housing moving forward," says Cindy Clare, chair of NAA. "The need is for all types of apartments and at all price points."
In fact, some cities are likely to suffer from a shortage of apartments in the short term.
"Keeping in mind that deliveries are set to hit cyclical highs in many markets over the coming few months, there would be supply shortfalls in big-demand centers like Las Vegas, Miami, Fort Lauderdale, Orlando and Raleigh," says Willett.
This demand will continue over the next decade, according to the NMHC/NAA report. Demand for apartments is likely to increase by 69.1 percent in Raleigh, N.C., between now and 2030. Demand will also grow sharply in Orlando, Fla. (by 56.7 percent).
In a few other markets, including Atlanta and Austin, Texas, developers may be able to keep up with strong demand as well, according to Willett. Demand for apartments is likely to increase by 48.7 percent in Austin between now and 2030, according to NMHC.
There are about half a dozen markets where developers are building apartments so frantically they could overshoot even strong demand if they continue at the current pace. These include Charlotte, N.C., Dallas-Fort Worth and Washington, D.C.
Other cities, including Houston, Los Angeles and New York are likely to see less new construction.
Overall demand
Developers will need to build 4.6 million new rental apartments between now and the end of 2030 just to keep up with demand and the loss of older apartments to obsolescence, according to NMHC/NAA. That means developers will need to build an average 325,000 new apartments each year through 2030. Over the past five years, from 2012 through 2016, developers have completed an average of 225,000 new apartments per year.
"We're experiencing fundamental shifts in our housing dynamics, as more people are moving away from buying houses and choosing apartments instead. More than 75 million people between 18 and 34 years old are entering the housing market, primarily as renters," says Dr. Norm Miller, principle at Hoyt Advisory Services, a real estate consulting firm and professor of real estate at the University of San Diego.
An aging population and immigration will also increase demand for apartments. "Increasingly, Baby Boomers and other empty nesters are trading single-family houses for the convenience of rental apartments," says Miller. He notes that more than 50 percent of the net increase in renter households over the past decade came from the 45-plus demographic.